Rich offer of quality meals
Our creative chefs will spoil you with tempting aromas and an explosion of flavours through various gastronomic specialties
Gastronomic experience in a pleasant atmosphere
Enjoy the beautiful restaurant of the Hotel Saint Hildegard and the outdoor terrace overlooking the fairy-tale sea cliff, crystal clear waves and romantic sunsets…
A rich offer of meals prepared for you by top chefs
Our creative chefs will treat you with tempting aromas and an explosion of flavours through various gastronomic specialties; from traditional Mediterranean and continental cuisine to a healthy diet based on the medicinal and culinary advice of St. Hildegard, which the famous doctor of chemistry Wighard Strehlow has been successfully applying for over 30 years.
Let us introduce you to the kitchen of St Hildegard…
St. Hildegard of Bingen, known as one of the greatest minds of her time, provides in her writings, among many other things, a wealth of advice on nutrition, the richness contained in foods and the special healing power of food.
The recipes include breakfast, lunch and dinner with spelt as the basic cereal for pasta, noodles, pizza, bread, cakes, vegetarian spreads, soups and salads. The healthy meat dishes from Hildegard's kitchen can permanently and thoroughly contribute to your health and life. Our excellent trained chefs make sure that Hildegard 's advice (which is still very relevant today, 800 years later), through specific ways of preparing healthy and tasty dishes, gets closer to modern men. We hope that our dear guests will recognize the quality and advantages of St. Hildegard's diet, and that it will be of great help and maximum benefit to them in maintaining their health.

The first daily meal stands out as "royal" since ancient times. Whether Mediterranean, continental or Hildegard's – a breakfast must be plentiful, nutritious and delicious. Breakfast is the first meal that supplies the body with a great deal of energy for morning and day activities.
This is why the hotel St. Hildegard pays special attention to St. Hildegard's breakfast! We want to offer fresh, healthy and delicious bakery products every day – not only better than usual, but the best! This can only be done with spelt because there is no tastier cereal than this one. Apart from that, all bakery products made of spelt are better than all the others since spelt contains almost everything a human body needs for life: high-quality proteins, carbohydrates that give strength, a small amount of good fats, many vital vitamins and all minerals and trace elements for building strong and healthy bones. Thanks to this abundance of minerals, spelt is the most alkaline grain that is able to constantly neutralize the production of acid caused by stress. The soluble and insoluble fibre contained in spelt is the best food for a strong and healthy intestinal flora that maintains our health and strengthens the immune system.
The hotel staff will do their best to jumpstart your day in royal style, and enjoy it with your family in the pleasant surroundings with a visually appealing and rich Hildegard table containing a variety of organic food – because, as you know: The morning shows the day!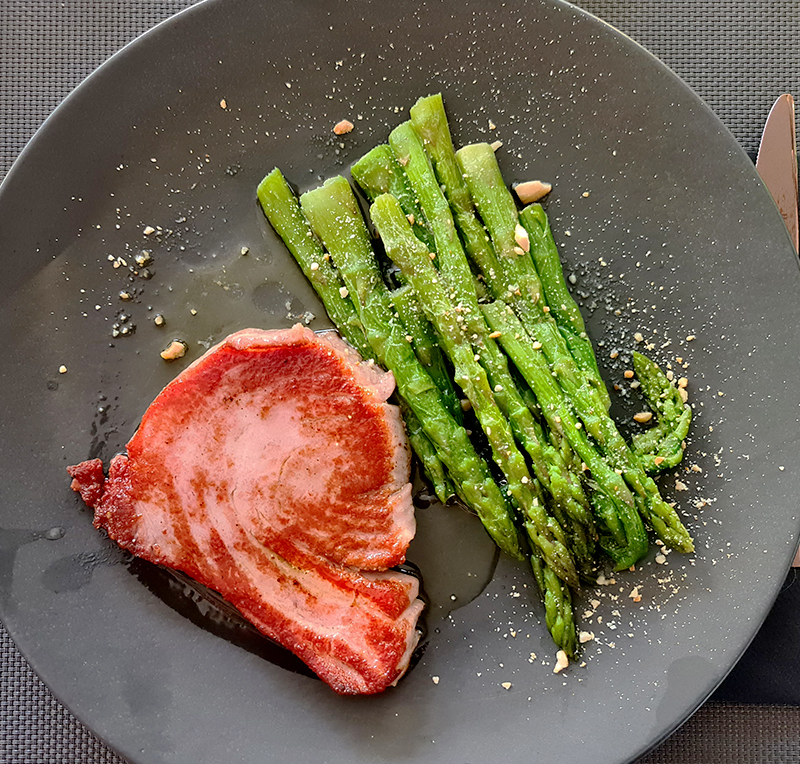 YOU HAVE NOT RESERVED ACCOMMODATION YET?
Contact us and choose a room tailored to your needs.
Contact us today and book your accommodation on time!